Flexible Communication System Implementation
You need a system that is well-matched to your business' functional needs. You also need a plan for implementation that takes into consideration your staffing and capabilities.
Convergent solutions will create a plan that's right for you — whether you need the full, turn-key, please do it all plan, or a "just do the things my staff can't get to" approach, we will create a project plan for you.
Turn-Key Implementation Highlights
Planning
Project Management
A Convergent Solutions Project Manager will coordinate all aspects of your project, assuring that all aspects are executed well, on time and on budget.
In-Scope Vendor Management
We work with you to identify vendors that need to be involved in the process if Convergent Solutions is not the sole provider. This ensures a smooth implementation.
We help you figure out what stakeholders need to be involved with your implementation process. We will develop a plan with your staff to determine who will need to be involved in your implementation process. Many times Convergent Solutions can manage all aspects of your project! Data networking, carrier connectivity, and system deployments. We can handle it all!
Data Collection
Properly designing a communication system is critical to a successful implementation. Our staff will work with you to turn project objectives into call handling procedures and user-specific features to make your staff more productive.
Implementation Services
Complete System Integration
This is the most important step of the process for us – because it's the most important step for your project success! After we have everything set up and working, to assure you are getting full value from your investment, we provide a complete program of instruction on the use of your new communication system.
We won't leave your side until you feel that you're comfortable with your new communication system.
Onsite Tech – Convergent Solutions provides onsite technical services for our installations. Our trained and certified staff will provide onsite implementation for core solution components and ensure that they are properly functioning.
Onsite Training – We provide a complete program of customized instruction on the use of your new communication system for your selected team. We can train your entire team or we can train just one person. But don't worry, we'll also provide a simple set of written instructions that you can keep, just in case
Contactless Customized Training Available – We can respond to your training needs. We offer remote video training sessions that are customized to your requirements.
Getting started is easy!
Just fill out this form and we will contact you to answer your questions and start the process.
"As we landed in the Covid crisis the ability to create a distributed office with 100 people working from home was critical to maintaining our presence and relevance with the customer."
Chris Kliefoth | Owner | Nationwide Industries
"Convergent Solutions is a great company to work with. They are on top of the latest technologies in business communication and help us get the most out of our technologies. Convergent Solutions is helping us transform the way we communicate with our remote sites and with our customers. They have exceptional personnel who go the extra mile to make sure everything is done correctly the first time."
Matt Zignego | Zignego Ready Mix
"FROM START TO FINISH YOU GUYS KNOCKED IT OUT
You were at my door instantly to evaluate and offer the best solution for my business. My upgrade was unique and required many changes, but the communication and control of the whole process made me find comfort knowing it was handled. Your support, remote capabilities, employee knowledge, and ability to comprehend every aspect of this digital world really made this experience way better than I had anticipated."
Ron Oetzel | IT & Network Admin | Morrison Auto Recyling Inc.
"They checked all the boxes. Avaya and Convergent brought to the table a flexible, scalable solution for Accunet that may not have been possible with any other vendor. The response and servicing from our partners at Convergent has been extremely beneficial. As an authorized Avaya partner, Convergent Solutions utilized their relationships and expertise in a critical moment."
Chuck Aumann | IT Manager | Accunet Mortgage, LLC
"After a horrific experience with a previous vendor, Convergent stepped in and not only corrected many mistakes, they improved our connectivity and ease of use. Over the years they've recommended products which have made our office building work more efficiently with fantastic return on investment. We'd highly endorse Troy and Convergent for all your communication needs!"
Marejo Ramsey | VIP Executive Center
"I have been a telecommunication customer of Convergent Solutions for almost 20 years and during that time they have supported my company's multiple needs. We have implemented call groups, multiple locations, upgrades as well as IP and Softphone technology. Great leaders in this every changing environment. Troy Thompson has also been my single point of contact over that entire period. We as a company have grown over the years and Convergent Solutions is an excellent partner to provide support, solutions, ideas and products to assist with that growth."
David Guse | VP & Data Protection Officer | M&IW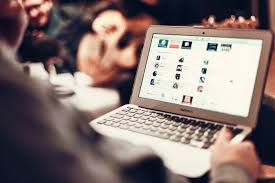 Welcome to WordPress. This is your first post. Edit or delete it, then start blogging! [...]
Lorem ipsum dolor sit amet, consectetur adipiscing elit. In sed vulputate massa. Fusce ante magna, [...]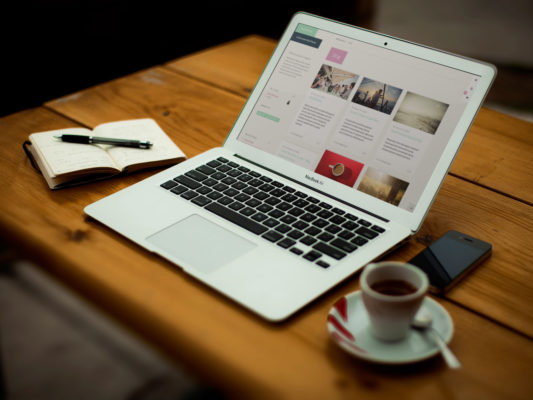 Lorem ipsum dolor sit amet, consectetuer adipiscing elit, sed diam nonummy nibh euismod tincidunt ut [...]